WELL; Today I was suppose to be doing a segment
on our local television station to show examples of
UpCycling..BUTTTTT....We had a HUGE storm in the midwest
yesterday. Luckily we are safe but 200,000 people are without power.
SOOOOO hopefully we will be doing a DO OVER hopefully Tomorrow.
So until then Here is one of the upcycling items I will be showing.
\
Good Morning my Beauties!
I just have a quick second to show you a little bit of Christmas Pallet Art
that I made yesterday.
While working on about 6 other projects in the garage yesterday, I
decided to knock out a couple of these.
I had old pallet boards that my hubby had cup up this summer.
I wouldn't let him burn them because I knew I would use them for something.
Well while I was in the garage I decided to screw a couple of them together and
use some fun little Christmas stencils I had laying around
I used some red paint and did a couple reindeer and then "Merry Christmas"
I really wish the pictures turned out better but it has been cloudy and dark here for the
last couple days, so this is the best I could do.
I thought they made a fun little rustic decoration for Christmas.
I hope you all have a wonderful Thanksgiving. I hopefully will be TRULY decorating
for Christmas on Friday. I got everything out, but it is all still sitting in the boxes in the basement.
:)
I hope you enjoyed this quick little tutorial.
Have a BEAUTIFUL day!
Spend $50, Get Free Shipping on Select Holiday Items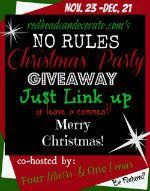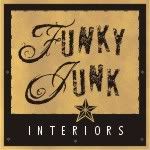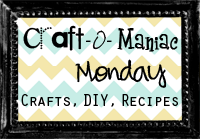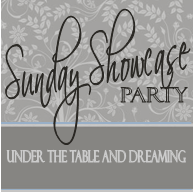 </ a>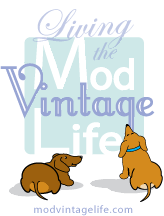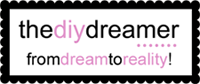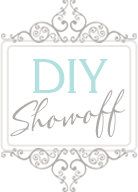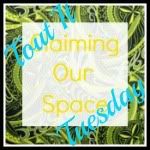 http://alittlebitoshizzle.blogspot.com/2012/12/home-for-holidays-2012-hand-painted.html
http://alittlebitoshizzle.blogspot.com/2012/12/home-for-holidays-2012-hand-painted.html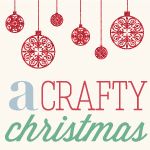 http://www.funkyjunkinteriors.net/2012/12/christmas-junk-decor-link-party-day-13.html