Good Morning on this last day of December!
Tonight I am scrambling to write this as my hubby is gone at the sledding hill with the kids
while I quick knocked out a project...EEK...The kids and hubby have been home
for over a week now and I was getting the itch to make something.
I quick ran out to the shed and grabbed some scrap boards that I got out of a neighbors
trash pile..:) I used my new saw that I got for Christmas to cut the boards in half (thanks Mom and Dad C.) :)
I then used two boards on the back to secure them.
When that was done I gave it a quick white wash with my CeCe Caldwell's vintage white.
After it dried I got out my Iron and printed off a cute new Graphic from
The Graphics Fairy
.
I used tshirt iron on paper.
I ironed it straight onto the dried painted boards.
The best part besides getting to craft after a long break was that it was such a quick and pretty
clean craft.! I have a feeling I may be making a few more of these!
I hope you enjoyed and Please be safe tonight.
Have a Blessed New Year and
Thank you for your support!
Hugs~!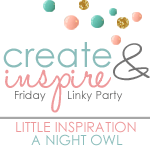 DIY Show Off
http://thediyclub.com/2013/01/january-2013-diy-club-monthly-project-tutorial-contest/